Motion Seeks To Add Irbesartan and Losartan Lawsuits to Pending Valsartan Litigation
September 19, 2019
By: Austin Kirk
As hundreds of valsartan recall lawsuits continue to move forward in the federal court system, a motion has been filed to include similar claims over cancer diagnosed following use of other recalled blood pressure drugs, such as irbesartan and losartan, in the pending multidistrict litigation (MDL).
Given common questions of fact and law raised in complaints filed against various manufacturers of generic valsartan that were contaminated with cancer-causing impurities, such as N-nitrosodimethylamine (NDMA) and N-Nitrosodiethylamine (NDEA), the U.S. Judicial Panel on Multidistrict Litigation previously decided to consolidate and centralize all pretrial proceedings before U.S. District Judge Robert B. Kugler in the District of New Jersey.
However, similar manufacturing problems involving other generic blood pressure drugs from the same class of medications, known as angiotension II receptor blockers (ARBs), have also resulted in massive irbesartan recalls and losartan recalls in recent months, due to the presence of similar carcinogenic chemicals in pills distributed throughout the U.S. in recent years.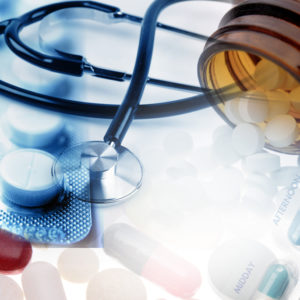 Plaintiffs in recently filed irbesartan lawsuits and losartan lawsuits raise similar allegations and claims as those presented in the valsartan litigation, indicating that long-term exposure to NDMA, NDEA and other contaminants in the pills resulted in the diagnosis of colorectal cancer, esophageal cancer, liver cancer, stomach cancer and other gastrointestinal tract cancers.
In a motion (PDF) filed last month, a group of plaintiffs indicate that the U.S. JPML should include claims involving irbesartan and losartan with those proceeding against manufacturers of recalled valsartan-based drugs.
The petition notes that each of the drugs belong to the same class of blood pressure medications, and many were made by the same manufacturers, in the same facilities and using virtually the same manufacturing processes that caused the chemical byproduct to enter generic versions of the drugs, which is not present in the brand-name medications they are intended to copy.
Judge Kugler has been presiding over coordinated pretrial proceedings in the valsartan litigation since February 2019, and parties have previously suggested that more than 2,000 lawsuits may eventually be filed in the federal court system by individuals diagnosed with cancer following exposure to the contaminants in the valsartan pills.
The pending motion filed with the U.S. JPML is expected to be a subject discussed during a status conference (PDF) today before Judge Kugler, which will also involve a discussion about the exchange of plaintiff and defendant fact sheets, as well as other topics intended to move the litigation forward.
Attorneys serving in leadership roles in the valsartan litigation have requested that the scope of the valsartan MDL be expanded to include all lawsuits over ARB medications that involve any carcinogenic contaminant.
The motion points out that at the time the valsartan litigation was centralized, recalls were still being issued at a rapid rate, and at least 529 lots of losartan and irbesartan pills have now been recalled due to the same type of contamination with valsartan.
"The record is now further developed," according to the motion. "The FDA's ongoing investigation has confirmed that the same manufacturing issues that resulted in valsartan being contaminated with a carcinogen have also resulted in losartan and irbesartan being contaminated with the same or similar carcinogens. Actions for economic loss and personal injury arising from the marketing of contaminated losartan and irbesartan, based on the same fact patterns and theories as those in this MDL, have been and will continue to be filed."
As part of the coordinated pretrial proceedings, it is expected that Judge Kugler will establish a "bellwether" process where a representative group claims will be prepared for early trial dates in the MDL, to help the parties gauge how juries may respond to evidence and testimony that will be repeated throughout the litigation, and promote potential valsartan, irbesartan and losartan settlements with the manufacturers and distributors of the contaminated pills.
Perkin

October 11, 2019 at 5:08 pm

Was taken the pill losartan 50 Mg and it kept in ICU twice gi bleeding taken meds for go bleeding
"*" indicates required fields