Surgical Staples Complications Results in Lawsuit Against Ethicon Over Defective Staplers Used Since March 2018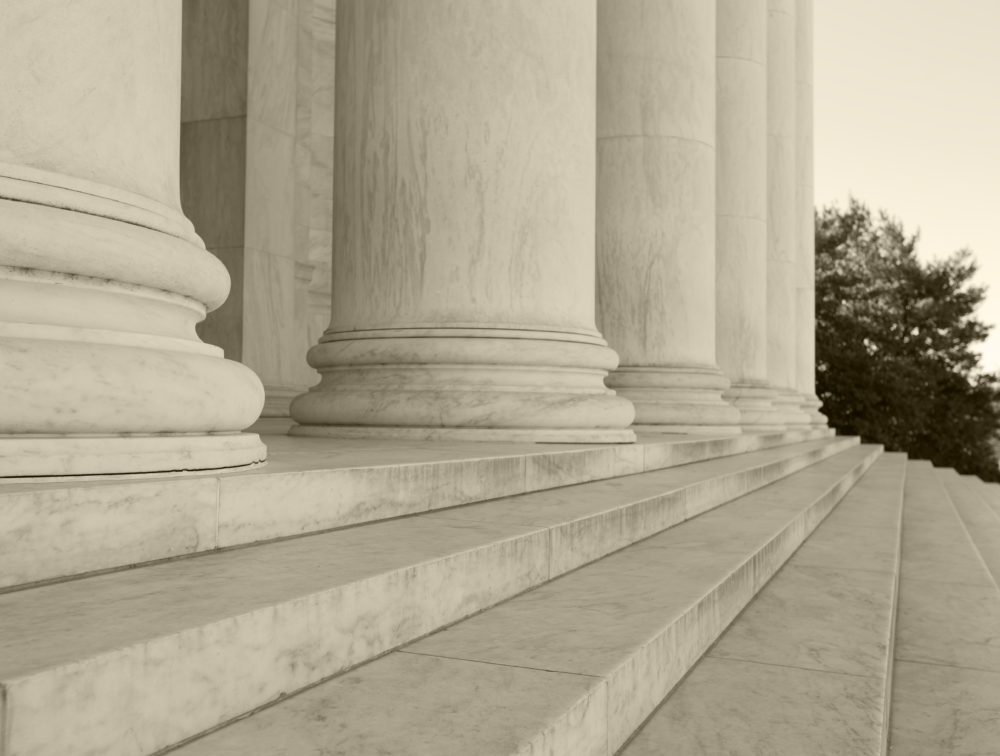 September 12, 2019
By: Irvin Jackson
Changes made to the design of recalled surgical staplers manufactured and sold by Ethicon may have resulted in serious injuries among patients nationwide since March 2018, according to allegations raised in a recently filed product liability lawsuit.
The complaint (PDF) was filed by Byrone Gougisha late last month in the U.S. District Court for the Eastern District of Louisiana, indicating that Johnson & Johnson and its Ethicon subsidiaries sold unreasonably dangerous and defective surgical staplers between March 6, 2018 and March 6, 2019, which were commonly used by hospitals nationwide.
Gougisha, of New Orleans, indicates that he experienced surgical staples complications after one of the device was used during a laparoscopic extended right colectomy in August 2018. Malformed staples or uncut washers ejected by the stapler resulted in a failure to create proper anastomosis, leading to an internal leak and the need for additional surgery.
The lawsuit comes amid rising concerns over design problems with surgical staplers sold by Ethicon and other companies in recent years, which have been linked to hundreds of adverse event reports involving deaths and thousands of surgical complications and injuries.
Gougisha's complaint lays the blame for his surgical complications on changes Ethicon made to its curved intraluminal staplers in March 2018, following a shift in the manufacturing process. The staplers were recalled a little more than a year later.
"This shift, identified by Defendants in the U.S. Food & Drug Administration's May 16, 2019 recall notice, took place from March 6, 2018 until March 6, 2019," the lawsuit indicates. "The shift rendered all staplers manufactured by the Defendants from March 6, 2018 to March 6, 2019 defective and unsafe for use in patients."
The Ethicon surgical stapler recall notice indicated that the products were prone to problems with insufficient firing, resulting in malformed staples and uncut washers, which could lead to severe complications that increase the risk of serious injury or death.
Just months before the recall, the FDA issued a warning to doctors about the high numbers of surgical stapler problems and injuries reported in recent years.
Surgical Staples Lawsuits
The case is one of a growing number of surgical staples recall lawsuits filed in recent months, as the FDA is continuing to review design problems associated with a number of devices and how the devices can be made safer for patients.
In April, the FDA proposed new rules and guidelines designed to make surgical staplers safer, and to classify them as moderate risk medical devices. They are currently classified as low-risk devices.
The new classification would require more stringent premarket approval for new staplers and force manufacturers to provide more thorough safety warnings and instructions.
The most commonly reported surgical stapler problems involve an opening of the staple line, malformation of staples, staplers misfiring, staplers being too difficult to fire, staplers failing to fire and staplers that were misapplied. The FDA warning indicates that stapler malfunctions or misuse can cause prolonged surgical procedures, the need for additional surgeries, and other complications; such as bleeding, sepsis, internal organ damage, and death.
In 2012, Ethicon had to recall more than 150,000 of its Endo-Surgical circular staplers due to similar problems. The Ethicon surgical stapler recall came after surgeons began abandoning use of the devices during surgical procedures because they had so many problems firing them.
Three years later, in 2015, a California jury awarded nearly $80 million to a retired San Jose police officer whose anal canal was accidentally sealed by a defective Ethicon surgical stapler.
According to the FDA, it received more than 41,000 reports of adverse events between January 2011 and the present.
"*" indicates required fields