FDA Taking Too Long To Assess Cancer Problems with Valsartan, Other Blood Pressure Drugs: Report
October 11, 2019
By: Austin Kirk
More than a year after it was first discovered that cancer-causing impurities contaminated valsartan, losartan and irbesartan, a new analysis indicates federal regulators have failed to properly determine the extent of problems that impacted much of the U.S. supply for the blood pressure drugs.
The U.S. Public Interest Research Group (U.S. PIRG) issued a report on October 10, indicating the FDA has only assessed a quarter of valsartan and similar hypertension medications for high amounts of the presence of known human carcinogens.
In July 2018, the FDA began an ongoing series of valsartan recalls after it was discovered that drugs contained high levels of N-nitrosodimethylamine (NDMA), N-Nitrosodiethylamine (NDEA) or N-Nitroso-N-methyl-4-aminobutyric acid (NMBA).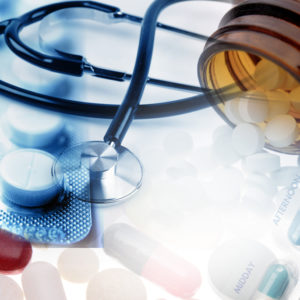 In response to the concerns a number of subsequent recalls were issued for generic losartan and irbesartan pills, which were found to also have the cancer-causing chemicals.
Exposure to the recalled pills has been linked to reports of liver cancer, stomach cancer, small intestine cancer, colorectal cancer, esophageal cancer and other digestive tract cancers, and hundreds of valsartan lawsuits are now being pursued in courts nationwide against manufacturers and distributors of the pills.
When the recalls began, the FDA indicated it was concerned about a potential shortage of blood pressure medications used by 15 million Americans. As a result, it set interim guidance for permissible levels of the chemicals in drugs, which were higher than usual to prevent those shortages.
In February 2019, the FDA indicated it would take about six months to assess the problems with vasartan and other blood pressure drugs. However, U.S. PIRG's analysis warns the FDA has currently only reviewed about 26% of potentially affected drugs.
The findings suggest nearly three-quarters of valsartan and similar drugs on the market still have not been checked to ensure they are safe. The report indicates the FDA has found 61% of the drugs it has assessed so far have levels of contaminants exceeding the interim safety levels established earlier this year.
U.S. PIRG's findings suggest many Americans may still be exposed to unacceptable levels of cancer-causing agents from their blood pressure drugs, warning that the FDA is allowing companies to sell drugs to consumers which may not be safe.
"Americans expect their blood pressure medication to treat their conditions, not cause cancer," Adam Garber, U.S. PIRG Education Fund's Consumer Watchdog, said. "The FDA has an obligation to meet its own self-imposed safety timeline to ensure that the millions of patients who need these drugs aren't exposed to carcinogens."
U.S. PIRG issued recommendations to the FDA in the analysis, calling for the agency to provide resources and tools which would allow companies whose drugs have been tested as free of contaminants to increase production. The group also called for the agency to set a clear timeline for assessing all potentially affected drugs and to provide regular updates on which manufacturers' drugs have been approved and assessed. It also believes the FDA should help doctors and pharmacists to suggest alternative, uncontaminated drugs.
Nitrosamine Contamination Show Weaknesses in Drug Supply Chain
In August, Dr. Janet Woodcock, director of the FDA's Center for Drug Evaluation and Research, said in a press release that nitrosamine impurities, likely caused during the manufacturing process, may exist in other drugs as well. The FDA has expanded its investigation to look for the impurities in other drugs made via similar manufacturing processes.
A month after she made that statement, high levels of NDMA were discovered in Zantac and its generic equivalents, which evidence suggests may have been part of the pills since the widely used heartburn treatment was first introduced in 1983.
According to a special report from Bloomberg Businessweek on September 12, at least 80% of all active pharmaceutical ingredients in U.S. drugs are manufactured in China and India. Less than 1% of those drugs are checked for impurities and efficacy before they are put into products sold in the U.S.
While brand-name drugs undergo rigorous investigation to prove they are safe and effective, 90% of drugs used in the U.S. are generics. The only thing generic companies have to show to the FDA is that patients will absorb them at the same rate as the brand-name version.
The FDA issued the Zantac NDMA contamination warning last month, the very next day after the Bloomberg report was published.
A number of generic drug manufacturers now face product liability lawsuits brought by individuals diagnosed with liver cancer, kidney cancer, stomach cancer, colon cancer and other digestive tract cancers after use of the contaminated pills. However, as valsartan recall lawyers continue to review and file claims over the coming months, it is widely expected that several thousand cases will be filed nationwide.
In addition, drug makers also now face a growing number of individual and class action Zantac lawsuits, containing very similar claims.
"*" indicates required fields